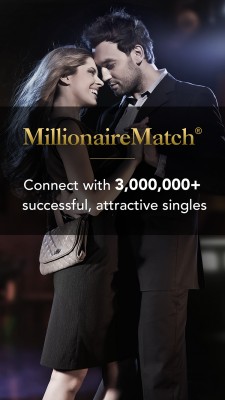 LOS ANGELES, February 13, 2018 (Newswire.com) - Valentine's Day should be celebrated by all, rather than exclusively by those already in a relationship. Love is something to be cherished, whether that be the love of a partner, a friend, a family member or even the lust of an admirer. Valentine's Day presents the perfect opportunity to show someone just how much you care.
According to the National Retail Federation, young millionaires are expected to spend an astounding $14.1 billion this Valentine's Day. MillionaireMatch surveyed its exclusive members and here are the top 10 Valentine's Day gifts for millionaire singles…
Gifts for him:
1. Lonely Planet Travel Guides
Inspire his adventures for the year ahead, with the latest travel guides from Lonely Planet. Encourage him to visit one of the most luxurious cities in the world this year, with the 2018 guides to London, New York, and Dubai.
2. Coffee Subscription
For coffee lovers, why not indulge their passion with a luxury coffee subscription box? Enable them to try different coffees made from all around the world, with unique and highly desirable blends and beans delivered straight to their door. Broaden their horizons and open them up to a world of new flavors every month.
3. Custom Map Poster
Sometimes the best gifts are the most thoughtful ones. Remind him of where you first met or a place close to his heart with a super-sized custom map poster. This makes an ideal statement piece, perfect for hanging above a super king sized bed or above a mantelpiece. It will make him think of you and smile every time he sees it.
4. Test Drive the Latest and Fastest Car
If your millionaire man already owns his very own Ferrari or similar, that doesn't mean he won't get a real kick out of driving a newer model. Just like with tech, most men love to experience the latest updates and would jump at the chance to take a new Porsche or Bentley out for a spin. Ideal for the man who has everything, instead of buying him something to keep, buy him an experience he will never forget.
5. A stylish new suit
There is no denying that a stylish designer suit and millionaire men are the perfect matches for this Valentine. It gives him a great new look and helps you have a great Valentine's evening.
Gifts for her:
1. Crystal Studded Water Bottle
Get her sipping in style with this Crystal Studded Water Bottle by S'well. Ideal for the environmentally conscious as well as health fanatics, this bottle will help cut down plastic waste from disposable bottles, as well as ensuring she stays well hydrated when on the go. The limited edition bottle is covered in 6,000 Swarovski crystals and presents a stylish way to carry chilled water wherever you go.
2. Personalized Star Map
Document the days throughout her life that really mattered or map out your relationship, with a personalized star map. Perfect for displaying within the home, every time she looks at the map that displays her own unique journey she will be reminded of your thoughtfulness.
3. Custom Neon Sign
Encourage her to get creative and make her very own neon sign, or make a sign that will mean something to her yourself. Neon is an on-trend and stylish way to brighten up her home, and with a custom neon kit she can create a sign that really means something to her.
4. Pair of Louboutin Heels
The ultimate indulgence - very few women wouldn't swoon over a brand new pair of Louboutin heels. As the perfect pairing to a perfect dress, a stunning new pair of shoes will make her want to enjoy the dinner and have a wonderful Valentine's Day.
5. An Indulgent Subscription Box
A subscription box is a perfect way to put a smile on her face each and every month. From luxurious skincare and beauty to wine, movie nights, underwear and indulgent foods, luxury subscription boxes are a great way to show you care and to encourage her to treat herself.
In finding the perfect gift for a millionaire single, you can show them just how much you care this Valentine's Day. For a millionaire single looking for the one, why not sign up to Millionaire Match, and find the perfect match for this Valentine's Day.
Source: MillionaireMatch
Share: