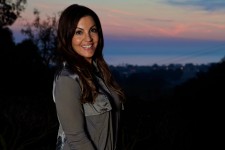 LOS ANGELES, April 18, 2018 (Newswire.com) - When considering a gym to work on your summer body, the choices are plentiful. From women-only to spa-like gyms, the choices can come with some amazing amenities and the price may show it. Equinox has been a brand that stands for luxury and quality for over 25 years their doors have been open. Since then, the brand has expanded and acquired several other fitness companies. MillionaireMatch got the scoop on how co-founder, Lavinia Errico, decided to change how we view working out.
"Like every entrepreneur, you start with something that you are yearning for," Errico said. She recalls the after-work life of many New Yorkers in the 80s. Everyone would run to happy hour at the end of their day, then to a lounge and a club all in one night. Errico wanted to bring that same night out feeling to the gym industry. She and her two brothers decided to open their first gym which was called Westchester Health and Fitness. "We just started creating it," she said. Once she made the decision to stop thinking about the idea and just make it, there was no turning back. "We never thought about not doing it. I felt as if it was something beyond us. This is your destiny. This is what you are supposed to do," Errico continued.
Errico and her brothers ran the club while still working other jobs. Though they were building traction, money was still tight. So tight, they had to barter with other businesses just to stay afloat. They kept pushing and opened their first gym in 1991 in Manhattan. They decided to go with the name Equinox. Today, Equinox can be found in major cities from Los Angeles to Hong Kong. The fitness brand boasts some of the most popular fitness instructors. In addition, to have worldwide locations, Equinox has several subsidiaries including SoulCycle, Pure Yoga, and Blink Fitness.
Things changed for Errico personally when the company sold to The Related Companies in 2006. Instead of being on cloud nine, she fell into depression. "My identity was all of Equinox," she said about waking up and not working at the gym. "I had never been so alone, scared and uncertain of who I was," she added. In true Errico fashion, she went on a wellness journey to get herself out of the funk. She realized that one can be incredibly fit yet still unhealthy. "In order to be fit you have to spiritually healthy, mentally healthy, emotionally healthy, and physically healthy," she said. Errico had done the deep work. Now, she lives in her truth every day and helps others create a more mindful, healthy life through wellness events.
For those looking to get out of their funk, she offered a few tips. "Define who you are and what your boundaries are and values," she said. "Boundaries are important to recommit," she continued regarding allowing yourself to evolve into a better version of yourself whether it benefits others or not. Errico also said, 'Be conscious of your thoughts, words, attitude, behavior, and feelings."
If you plan to get the summer body and beautiful mindset, we guess you better head on over to Equinox.
To know more about MillionaireMatch, please visit https://www.millionairematch.com.
To download the app, please go to:
https://itunes.apple.com/us/app/id967177414?mt=8
https://play.google.com/store/apps/details?id=com.millionairedating.millionairematch&hl=en
Source: MillionaireMatch
Share: